Complex Equipment Moving & Installation
Relo Solutions Group is so much more than a SPECIALTY relocation & Installation Services Company.
We have a network of specialized service technicians who can help with your next move for the more complex equipment moving such as home gym equipment or hoisting and rigging. We have the professionals ready to assist with your next move.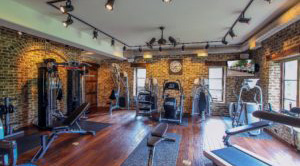 Home Gym/Playground Set Up
Is your home gym equipment one of the most important rooms in the house? Does working out on your exercise equipment or sending your kids out to the swing set sound like a fantastic way to release some pent up energy? Complex equipment must be carefully disassembled with hardware and parts properly marked. Both a digital photo documentation and safety standards training ensure reliable working conditions for you and your children.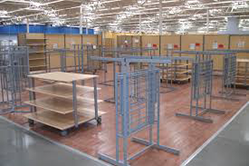 Commercial Install & Assembly
Do you need installation/assembly services? Relo has a vast network of skilled service technicians that can handle virtually any project small or large. Let us know about your needs…we would be happy to offer a free consultation.
When you need affordable, efficient service for your installation, rely on Relo Solutions Group.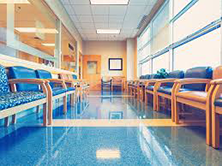 Healthcare Install & Assembly
Whether you're in need of space planning and reconfiguration, or relocation or installation, our objective is to get the job done correctly, with minimal downtime or interruption of patient care services. Our services include the configuration, installation, and assembly of furniture, fixtures, and equipment. Professionalism, attention to detail, and the unique trait of being able to adapt, improvise, and overcome make us the exception of the commercial furniture installation industry.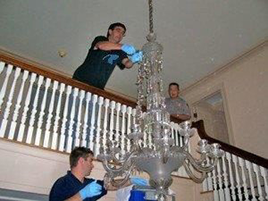 Handyman Services
Relo Solutions Group's trusted handyman service will ease the burden and make your move a seamless transition! Convenient and flexible scheduling allows us to accommodate your move timeline – Getting the tasks done when you need it most. Our expert technicians can perform tasks with skill such as hanging artwork hanging, furniture disassembly/reassembly, appliance disconnect/reconnects, electronics services, drywall patching, touch up painting, light plumbing, and debris removal.
Handyman Services You Can Count On.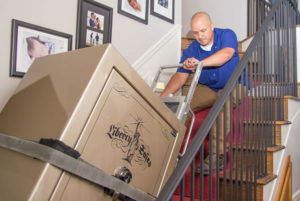 Safe Loading & Unloading
Trust Relo Solutions Group-a professional safe mover to do the job right. This can save you the risk of injuring yourself, your team and damaging the safe, or damaging a property. When moving a safe, preparation Is key. Relo Solutions Group has the equipment, and will develop a custom plan to ensure the job is done right.
Need assistance getting a safe onto or off of a moving truck. We can help.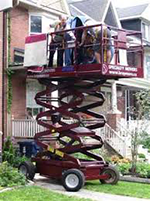 Hoisting & Rigging
Whether big or small,and no matter how complicated or challenging your requirements may be, no job is too ambitious for us.. Conditions and topography of location are verified to determine the best means to moving a heavy item in and out of a dwelling safely and efficiently. All required means of safety and man power are addressed. All items are unsecured from their base and properly strapped, braced and packaged for safe removal and install. Proper assistance and machinery can be provided to load and secure heavy items for transit. Our team's vast collective background can handle your requests in an exceptional fashion.
Relo Solutions Group provides safe, permitted crane services to remove or insert heavy objects from or into hard to access locations.
We can help!
Call 844-210-1999 to get a quote today or fill out a quick questionaire and we will send you one.