Crating & Packaging Services
Relo Solutions Group is so much more than just specialty relocation support service
Elevate your relocation experience with Relo Solutions Group, your trusted partner in third-party relocation services. Our dedicated team specializes in expert crating and packaging solutions, ensuring the utmost care for your belongings during the move. Whether you're relocating your home or office, our comprehensive services cover everything from delicate items like glassware to the secure packaging of furniture. We pride ourselves on being the backbone of your relocation journey, offering top-notch crating and packaging expertise that guarantees a stress-free and successful move. Partner with us for a seamless experience, where your satisfaction is our priority.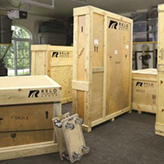 On-Site Crating
Relo Solutions Group has been the go to choice for moving companies and relocation companies, real estate agents, and homeowners for years…to provide expert packing and crating services for what ever is needed.. Relo Solutions Group has a vast network of skilled craftsmen who can construct custom on-site crates for your particular application. We offer Slat Crating, Fine Art Crating, International Crating, and crates for medical and industrial applications.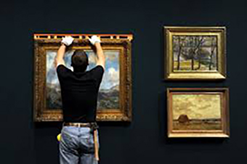 FINE ART PACKING & SHIPPING
Relo Solutions Group is the go-to choice for moving companies, relocation companies, art galleries, auction houses, museums, real estate agents, national retailers, and homeowners for years to provide expert packing and crating services. Our nationwide network of service technicians and experienced white glove movers can handle any size project and the work is guaranteed to your satisfaction.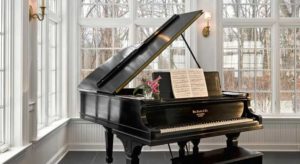 PIANO SERVICES – PREP, PACKING, & CRATING
Piano Services are done by our experts which includes disassembly/reassembly, packing/unpacking, crating/uncrating, and relocation. Our highly skilled professionals (who are background checked) can accommodate all types of pianos.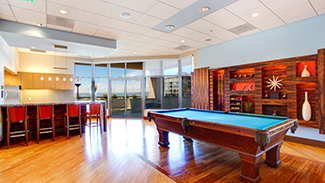 POOL TABLE/BILLIARD TABLE SERVICES – DISASSEMBLY & REASSEMBLY
Relo Solutions Group offers skilled Service Technicians (who are background checked and insured) to disassemble and assemble your pool/billiard table. We understand how delicate the process can be, but this is not our first rodeo! We will complete the job safely and professionally-and do so in a very cost effective manner. You will have peace of mind knowing you're in good hands.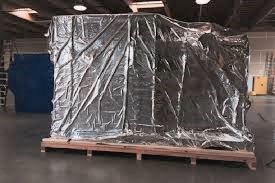 VAPOR BARRIER PACKAGING & CRATING
Moisture vapor barrier foil bags for shipping and storing moisture sensitive products such as Artwork, Furniture, Medical Devices, Electronics, and Automotive Parts. Leave it to the experts at Relo Solutions.
COMMERCIAL CRATING & PACKAGING
Relo Solutions Group is the national single solution for all your shipping needs. We provide our customers with custom crates, pallets, and corrugated packaging. All our wooden products meet international shipping standard ISP. Your satisfaction with our quality, price and customer service is our top priority. As a national company, we can design and build custom pallets, crates and corrugated boxes for your unique products and specifications in a timely and cost-effective fashion- which is tailored for you. We also offer special pick-ups request, on-site packaging services anywhere in the United States.
We can help!
Call 844-210-1999 to get a quote today or fill out a quick questionaire and we will send you one.