Welcome to the Relo Solutions Group Moving Supplies Store
Whether you're planning a residential move, an office relocation, or simply need quality packing materials, we have everything you need to ensure a smooth and efficient moving experience. Our comprehensive selection of moving supplies is designed to meet the diverse needs of our customers, from sturdy moving boxes and packing tape to bubble wrap and furniture covers. With our commitment to exceptional customer service and top-notch products, we are your one-stop destination for all your moving and packing needs.
Explore our online store and discover the high-quality supplies that will make your next move a breeze!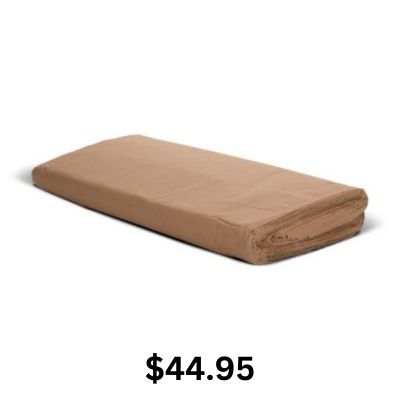 FURNITURE PAPER PADS TO PROTECT LARGER OBJECTS
TRIPLE LAYER PROTECTION WHILE IN TRANSIT
FLOOR AND WALL PROTECTION WHILE MOVING
LARGER SIZE PAPER PADS: 60 X 72 INCH
PACK OF 12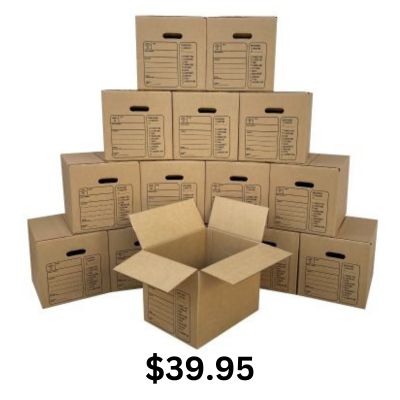 BUNDLE OF 15: 16 3/8″ X 12 5/8″ X 12 5/8″ SMALL MOVING BOXES WITH HANDLES
SMALL 1.5 CUBIC FEET DELUXE CORRUGATED PACKING BOX
USE BLACK MARKER TO FILL OUT THE FORM ON THE BOX WITH THE PACKING CONTENTS
RECOMMENDED FOR THE DISH DIVIDER OR GLASS PACK KIT TO PACK DISHES
IDEAL FOR SMALL HEAVY ITEMS LIKE BOOKS, CD'S, CANNED GOODS, RECORDS, TOOLS, VIDEOS, SMALL APPLIANCES, TOILETRIES, OR KITCHEN ITEMS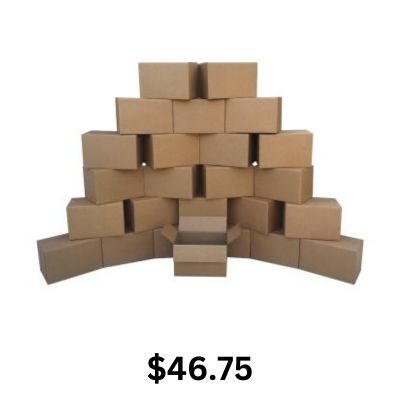 SMALL MOVING BOXES: 16″ X 10″ X 10″ HAVE A PROTECTIVE FLUTED INNER LAYER
SHIPPED FLAT IN A SHRINK-WRAPPED BUNDLE TO EASILY STORE UNTIL USE
BOX BUNDLE FOR ORGANIZING YOUR MOVE OR SHIPPING MERCHANDISE TO CUSTOMERS
MANUFACTURED SINGLE WALL WITH 32 ECT AND #200 STRENGTH FOR PACKING AND STACKING BOXES
PACK OF 25 REGULAR SLOTTED CONTAINER BOXES HAVE CREASES AND FOLDS FOR EASY ASSEMBLY